A Dardenne Prairie couple had finally come to the realization that they needed to replace their wooden deck…
These Ellisville homeowners enjoyed their home, but were having difficulty with their old vinyl siding. It was not only warping and popping loose, but also collecting dirt and mold…
Homeowners in Town & Country, Missouri, were facing a big problem: An interior leak coming from one of their windows…
Daniel and Meghan looked at their Ballwin home, and they wanted to love it. But they just couldn't get past the fact that the front of their home wasn't what they wanted…
As experts in exterior renovation, read how Lakeside R&D helped this Chesterfield homeowner's dreams come true and bring their home to life.
Over a period of time, we transformed both the interior and exterior of this beautiful Chesterfield home. We also added a home addition which complements the home's overall style.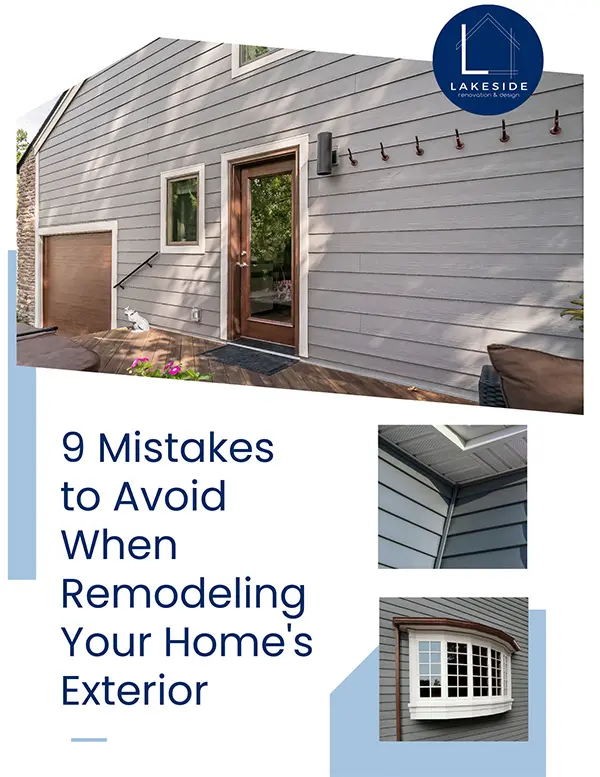 9 Mistakes to Avoid When Remodeling Your Home's Exterior
Free PDF Download
We understand how overwhelming remodeling your home can be. Get our free ebook to learn about 9 things that will help you start your project the right way.