Get Top Window Performance for Your St. Louis Area Home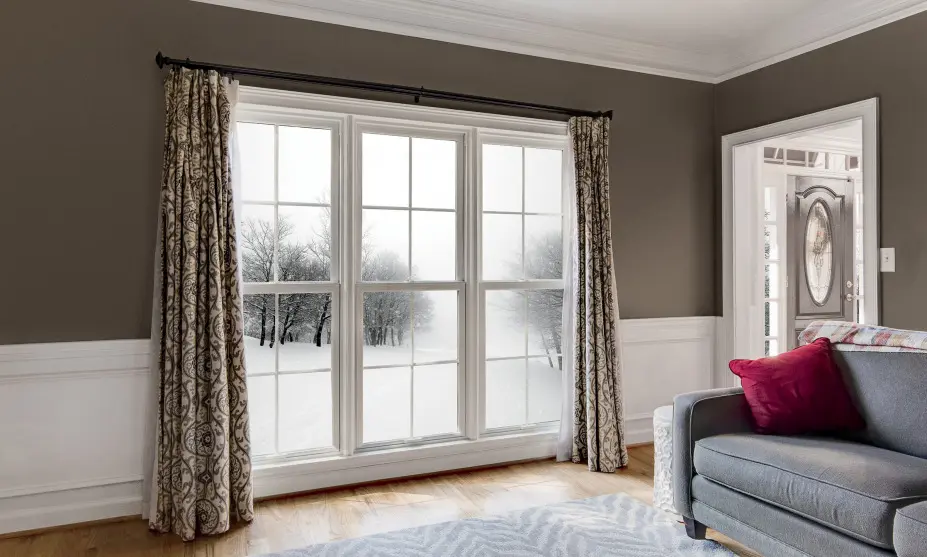 Superior replacement windows are essential for creating the lasting beauty and performance your home deserves. That's why St. Louis homeowners prefer fiberglass to vinyl.
At Lakeside, we install Infinity from Marvin's durable Ultrex fiberglass replacement windows, so you get decades of beauty, performance, and peace of mind.
How to Choose between Vinyl and Fiberglass
Homeowners with an eye for lasting value turn to fiberglass windows for good reason. Here's why.
Makeup
Fiberglass is a super-strong blend of polyester resins and strands of glass. It resists wear and tear, UV rays, wind, rain and more.
Vinyl is made of polyvinyl chloride (PVC), a lightweight manmade material that is vulnerable to warping and damage.
Appearance
Fiberglass mimics natural wood without the constant maintenance. It comes in numerous colors to boost your curb appeal.
Vinyl comes in limited colors and styles that fade over time, looking lackluster.
Great Views
Fiberglass has elegant narrow frames that blend well with your architecture. The larger panes of glass bring in ample bright light and fresh air.
Vinyl's bulky, large frames are unsightly and leave you with smaller glass panes that impede views and lessen natural lighting.
Strength and Durability
Fiberglass is 8x stronger than vinyl, standing up to the elements with ease for up to 50 years.
Vinyl may last 30 years, but its lifespan decreases due to its tendency to be damaged by impacts, and warping from exposure to the sun.
Performance and Efficiency
Fiberglass windows stay firmly in place, resisting stress cracks and broken seals. They don't expand or contract when exposed to changing temperatures, keeping your home comfortable year-round, and lowering energy bills by an average of 15% compared to vinyl.
Vinyl easily expands in heat and cold, making it less efficient, prone to leaks, and more likely to wear down.
Gorgeous Infinity Windows Deliver Lasting Performance
Your home deserves high quality fiberglass windows that deliver on their promise. Infinity® from Marvin fiberglass windows provide superb energy efficiency, convenient low maintenance, custom fits and eye-catching styles that make your home pop from the curb.
Lakeside Delivers Precision Window Installation St. Louis Homeowners Can Count On  
Ensure your home is protected for decades with Infinity fiberglass windows installed by our highly skilled experts.
At Lakeside, we're the exclusive Infinity contractor in the St. Louis area. We provide above-and-beyond customer service, top-notch installation techniques, and trusted results you'll love.