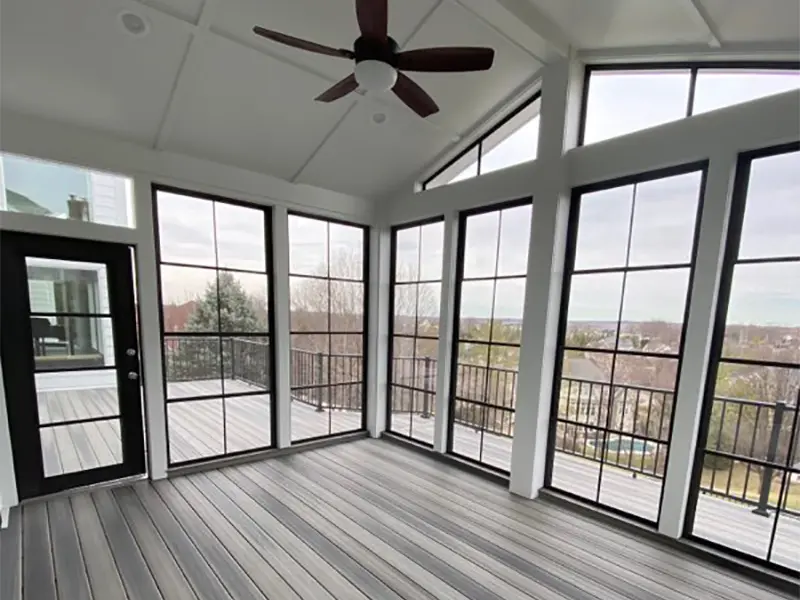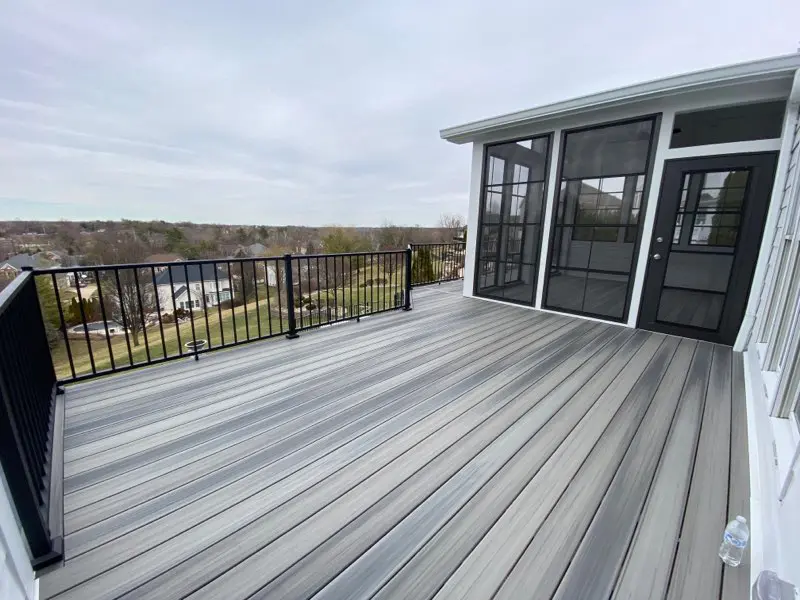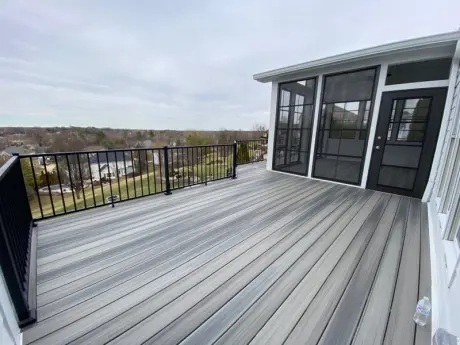 Enjoy Superior Outdoor Living

With a New St. Louis Deck For Your Home

Outdoor living has become an increasingly popular trend for homeowners across the United States. Adding a deck to your home means adding additional entertainment and lounging space. And don't you want to enjoy every aspect of your home, not just the interior?

Whether it's adding a back deck with an outdoor cooking area, giving your home and family more livable space is an investment you will enjoy for years. You'll appreciate your home's yard and surroundings even more with a beautifully designed and sturdily constructed deck for your St. Louis home from Lakeside Renovation & Design.

Top-Tier Deck Installations and Products
With a structure as large as a deck, you need to be certain the structure will remain standing and can hold any weight placed on it. It's vital to choose the right type of structure for your needs, the best products, and a contractor who will get the job done right.
Lakeside Renovation & Design has been helping St. Louis homeowners for over 30 years, so you can be sure you are getting a quality build for your deck.
Duralife: Finally, a deck that is life-proof.
We've partnered with DuraLife building products to provide you with high-performance decking materials. DuraLife materials experience a longer life-span than wood and offer strength and beauty with virtually no maintenance.
DuraLife decking is designed to stand up to the harshest weather conditions.
Unmatched in strength and durability, DuraLife's Poly-Pro Advantage™ outperforms other composites and PVC decking products, ensuring that DuraLife decking resists fading or staining, while minimizing contracting and expanding.
Why Choose Lakeside Renovation & Design for Your Deck?
Choosing Lakeside Renovation & Design for your deck means choosing an easy-going process with a contractor you can trust. We will help design and build a deck for your St. Louis home that offers you beautiful, practical, and usable space based on your specific preferences.
Your deck will be uniquely yours to enjoy the best of St. Louis Spring, Summer, and Fall! So, enhance your outdoor living today.
9 Mistakes to Avoid When Remodeling Your Home
Free PDF Download
We understand how overwhelming remodeling your home can be. Get our free ebook to learn about 9 things that will help you start your project the right way.