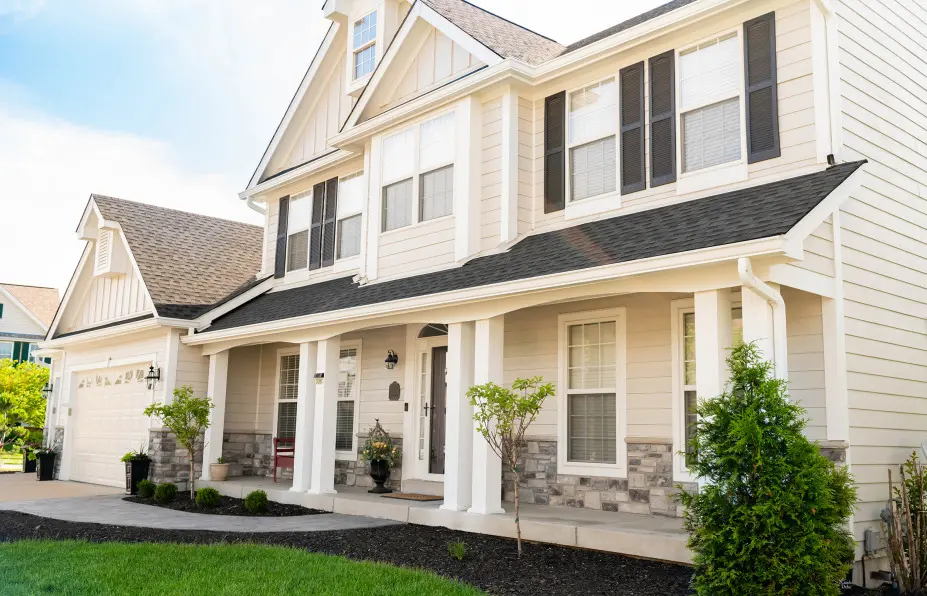 Upgrade Your St. Louis Area Home's Look With Stone Siding from Lakeside Renovation & Design
Stone siding can make a home look comfortable and inviting as it adds beauty and character. However, using real stone on your St. Louis home isn't always practical because of it weight and high cost. To gain the benefits of real stone without sacrificing money or flexibility, many homeowners are turning to stone veneer siding, fiber cement siding, and other synthetic materials to decorate and reinforce their homes. With stone veneer siding from Lakeside Renovation & Design, you can make any part of your home more beautiful and durable.
Reasons to Choose Stone Veneer Siding
Stone veneer siding offers a number of benefits, including:
Affordability – Stone veneer siding is one of the most affordable siding materials on the market. It provides the same beauty and appeal as stone for a fraction of the price, allowing you to raise the value and selling time of your home for a minimal investment.
Durability – Veneer siding is strong enough to resist extreme weather, temperature changes, and debris. It will protect your home while fulfilling most safety code requirements.
Versatility – Stone veneer can be installed on almost any surface and in a wide variety of designs, giving you greater choice in home decoration.
Lakeside Renovation & Design does not just use a single supplier for stone veneer, but rather offer homeowners the flexibility in selecting stone veneer materials from any of the leading suppliers. The colors and stone textures you can choose from are endless, for example.
The Lakeside Difference
Lakeside Renovation & Design has provided quality stone siding installation and a variety of other services throughout the St. Louis area for decades. We have factory certification from the leading remodeling suppliers, such as James Hardie, Infinity, ProVia Doors, and Barrette Outdoor Living Decking, meaning that all of our installation teams have factory training and stays up to date on construction methods. It also means that our installation jobs come with warranties from the manufacturer.
Over the years, our company has frequently won awards recognizing the services we provide. These include the Certified Contractors Network's Rising Star Performer Award, Remodeler Magazine's Big 50 Award, and the Super Service Award. We've also been featured in West News, Out & About, Remodeling Trends, and Luxury Home magazines, in the "Doing It Right" business instruction book, and on ABC's "Extreme Home Makeover" series.
Don't put quality home care on hold. Contact Lakeside Renovation & Design today to learn more about raising the beauty, resilience, and value of your house.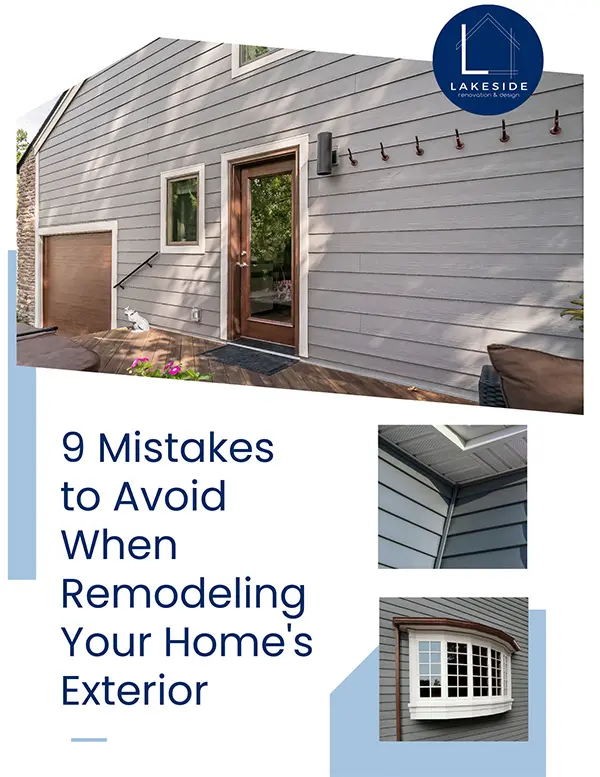 9 Mistakes to Avoid When Remodeling Your Home's Exterior
Free PDF Download
We understand how overwhelming remodeling your home can be. Get our free ebook to learn about 9 things that will help you start your project the right way.