Enjoy Beautiful, Outdoor Living at Your St. Louis Home
There is simply nothing like the outdoors. If you love your home but feel like you don't have the perfect space for spending time outside, then a quality outdoor living space is for you!
As an experienced St. Louis exterior remodeling contractor, we understand the impeccable value a functional and beautiful outdoor living space can provide to your home and lifestyle, so we offer a variety of remodeling solutions to help you achieve exactly the space you and your family need!
Gain the Advantages of Outdoor Living Right In Your Own Home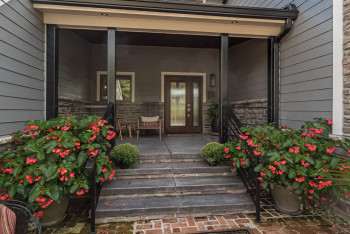 It's easy to enhance your home's exterior and your lifestyle with an expertly constructed outdoor living space. Our team utilizes only the best materials to provide you with a durable and low-maintenance patio, deck, fireplace, outdoor kitchen, and more so you can spend your time enjoying family and friends.
The right outdoor living area:
Expands your living/entertainment space
Allows for more enjoyment of the outdoors
Adds value to your home
Helps reduce stress through the peacefulness of nature
Makes a stunning impact on your home's aesthetic
St. Louis Outdoor Remodeling Services
Our team offers a variety of outdoor living space remodeling options, so you can get exactly the relaxing space you and your St. Louis family desires.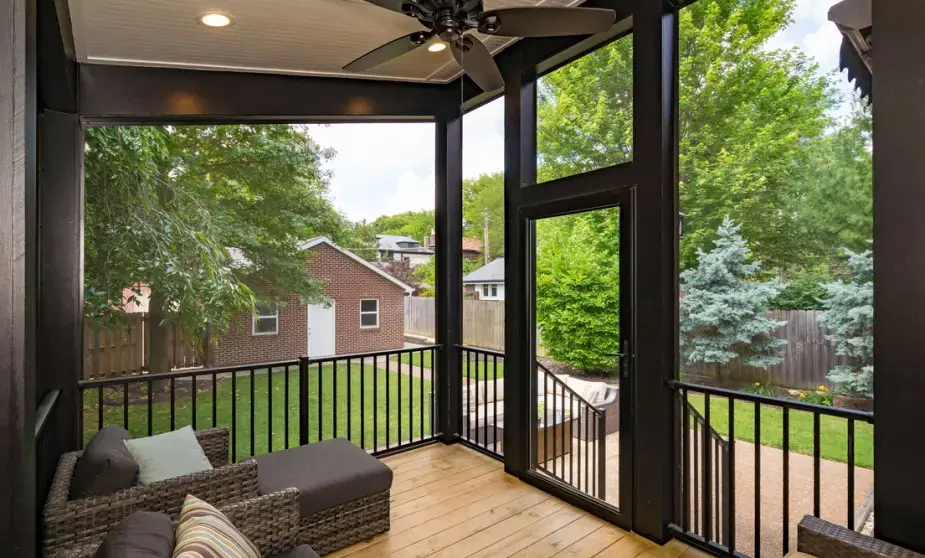 3- and 4-Season Rooms
Gain the advantage of a fully enclosed outdoor space with a 3- or 4-season room. These extensions offer outdoor living for all or a majority of the year and are perfect for entertaining and adding space to a home.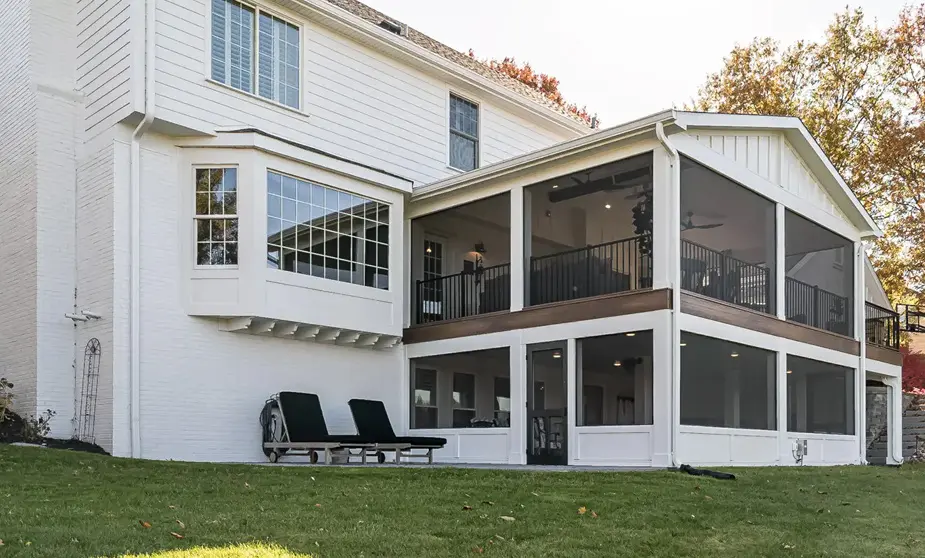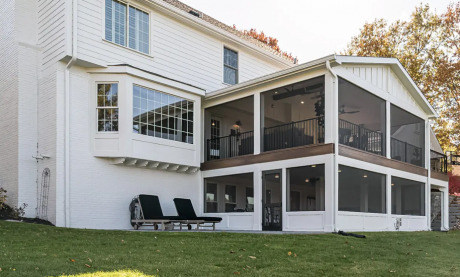 Screened
Rooms
Enjoy seasonal outdoor living while enjoying protection from bugs and some weather with a screened-in porch.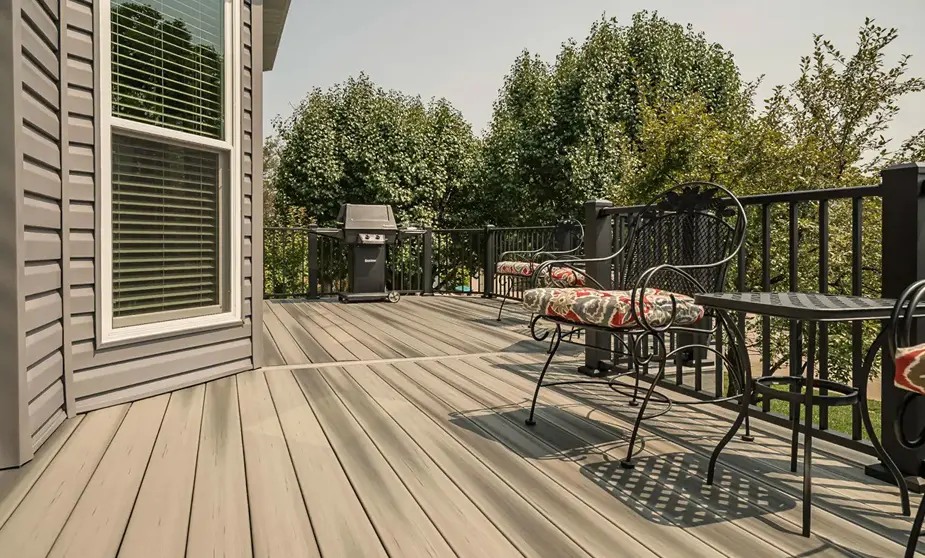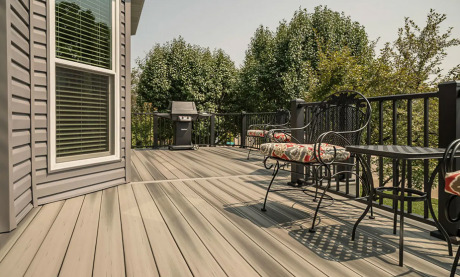 Decks
Extend your living space and connect directly with the outdoors through a uniquely designed deck. We offer Barrette Outdoor Living composite decking for a low-maintenance and extremely durable structure.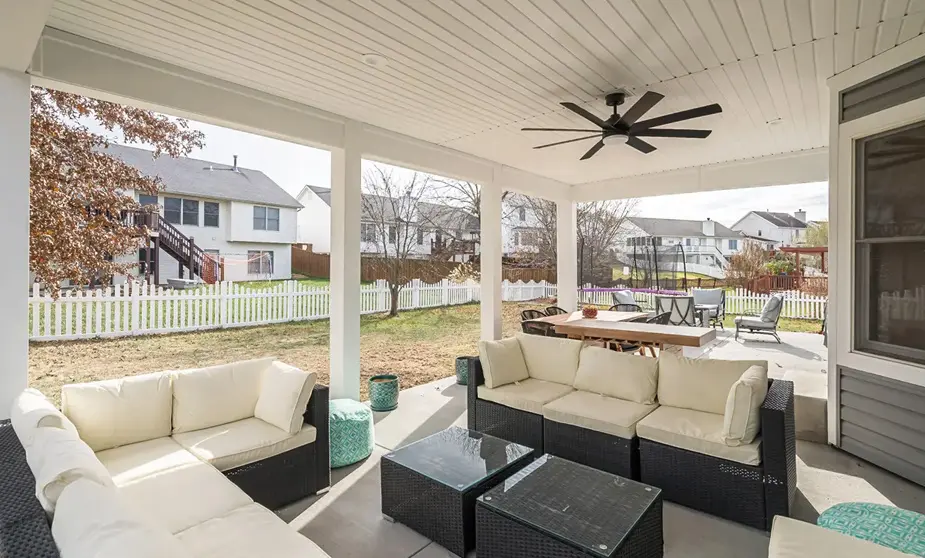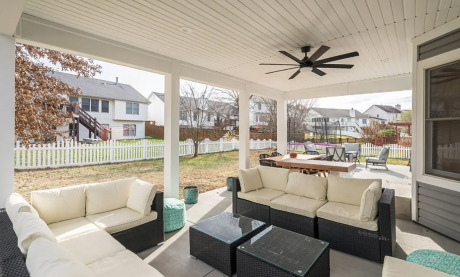 Patio, Porch, or Overhang
Add a covered yet open exterior space to your entrance or backyard with a beautiful porch or patio. From simple, functional spaces to more elaborate designs, our team can help you achieve a value-adding area.
Why Choose Lakeside Renovation & Design?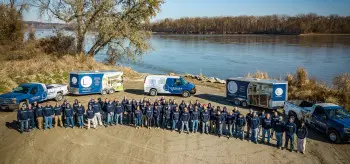 Working with our team means gaining an impeccable outdoor living space through a stress-free process. Your time is valuable, so we make sure to be available to answer all of your questions when it is convenient for you.
We utilize only the best materials, and our design team works directly with our builders to curate the perfect exterior space—one you can love for decades.


We are loving our new screen room!! Thanks Andy & Chris (and all your helpers!).
-Teri C., St. Louis
Start Enjoying Your New Outdoor Living Space Today!
You deserve to enjoy your home's exterior as much as you do its interior. And with a low-maintenance, top-of-the-line outdoor living space, you can! Our team at Lakeside Renovation & Design is ready to help you achieve the exterior of your dreams.