Siding

Lakeside Renovation & Design's specializes in installing James Hardie fiber-cement siding – the highest quality siding for your St. Louis home. James Hardie Inc. maintains a research & development center devoted solely to fiber-cement technology. That means they will continue to lead the siding industry in innovation. James Hardie is the fastest growing siding manufacturer in North America, with their products already on over 8 million homes in the US & Canada. Their dedication to quality is why Lakeside stands behind this premium, durable siding product for our clients. With over 20 years of experience as a St. Louis James Hardie Elite Preferred Contractor, Lakeside has the expertise to give you the beautiful Hardie installation you want for your home.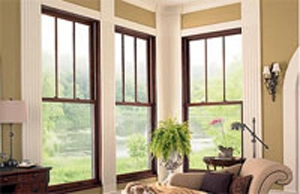 Windows
Lakeside Renovation & Design offers the homeowner the best-valued replacement window solution, Infinity Windows, which combines the durability advantages of a fiberglass window with the warm look and character of a wood window.
We carefully chose this product line and believe these windows to be the most technologically advanced, best value in St. Louis today. The quality of these superior fiberglass replacement windows complements our James Hardie Fiber Cement siding.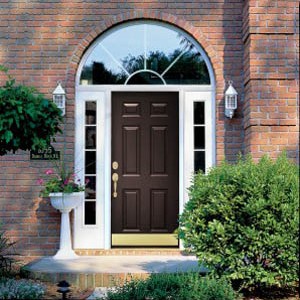 Doors
Lakeside Renovation & Design features Pro Via Door and Entry systems. Their doors are energy efficient, built to the highest quality standards and give you a superior alternative to consumer-grade doors that are sold through home improvement retailers.
Installing these energy efficient doors will save you money on heating and cooling costs, improve interior comfort and increase the value of your home. ProVia's professional class doors are made from the highest quality materials, starting with 20-gauge galvannealed steel that gives you 49% more steel than a consumer-grade door. They have a lifetime limited transferable warranty. Click the button below to learn more about our beautiful, rugged and energy-saving doors.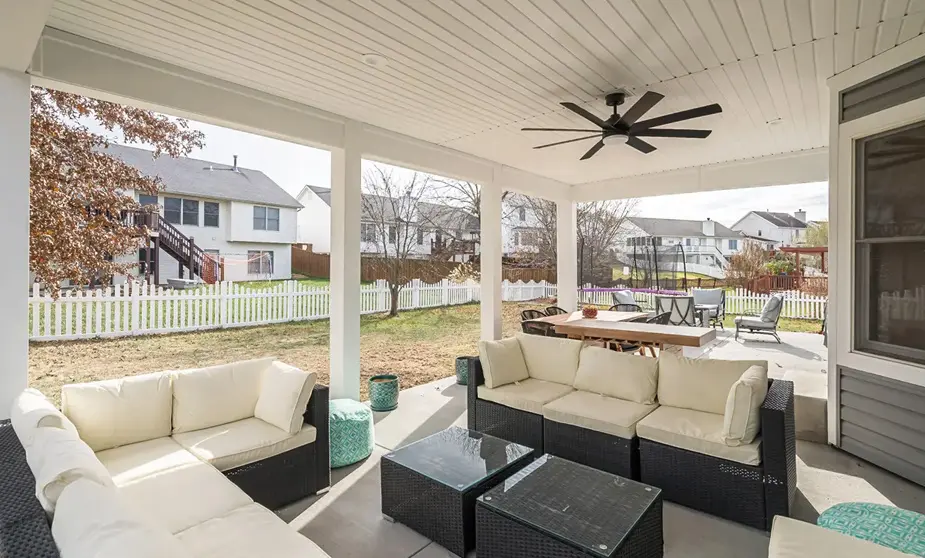 Outdoor Living Spaces
Enjoy the beauty of the exterior world with an immaculate outdoor living space. See how our team of designers and builders can help achieve the perfect space.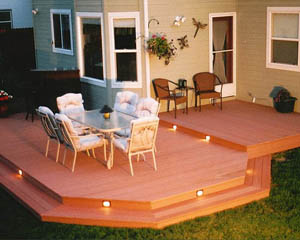 Decks
As a complement to the James Hardie siding, Lakeside Renovation & Design is partnered with Barrette Outdoor Living Building Products as their supplier of decking materials. Unmatched in strength and durability, Barrette Outdoor Living's Poly-Pro Advantage™ outperforms other composites and PVC decking products, ensuring that Barrette Outdoor Living decking resists fading or staining, while minimizing contracting and expanding.
Season Rooms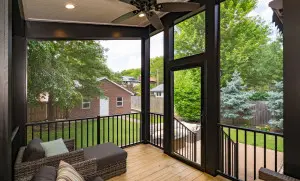 A season room will afford you an area to live outdoors all year long. Our team can create livable space that is well-insulated and comfortable in all seasons.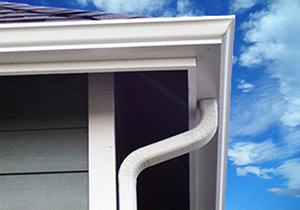 Gutters
Lakeside Renovation & Design features the Leaf Relief gutter guard system by Alcoa. The Leaf Relief gutter guard system is constructed of tough aluminum and mounts securely to the gutter system. It is perhaps the most advanced and effective gutter guard system available and it is backed by an excellent warranty.
The Leaf Relief Gutter – This system prevents more than just clogged gutters. It is a scientifically engineered system with a unique design that keeps gutters clear while moving water off your roof and away from your home. It is suitable for all gutter styles – and it withstands exposure to sun, weathering, and temperature extremes.
Resources
At Lakeside Renovation & Design we feel that each of our customers should be as informed as possible about their home and their chosen home improvement project. To help you understand what we do and how we make your home more beautiful, comfortable and valuable, we have prepared some helpful "Question & Answer" format pages for each services we offer.
The Lakeside Difference
We provide a high level of listening and care for every St. Louis area homeowner. We want to understand your concerns and provide you solutions so that you can love your home again.
Our goal is to connect with each homeowner and understand their dreams and desires, so we can offer multiple solutions for their budget.
Unlike competitors, we only install premium and durable products such as Infinity from Marvin, James Hardie siding, and Barrette Outdoor Living Decking. Through the years, we have built great relationships and trust with our vendors, and this partnership is passed on to the homeowner.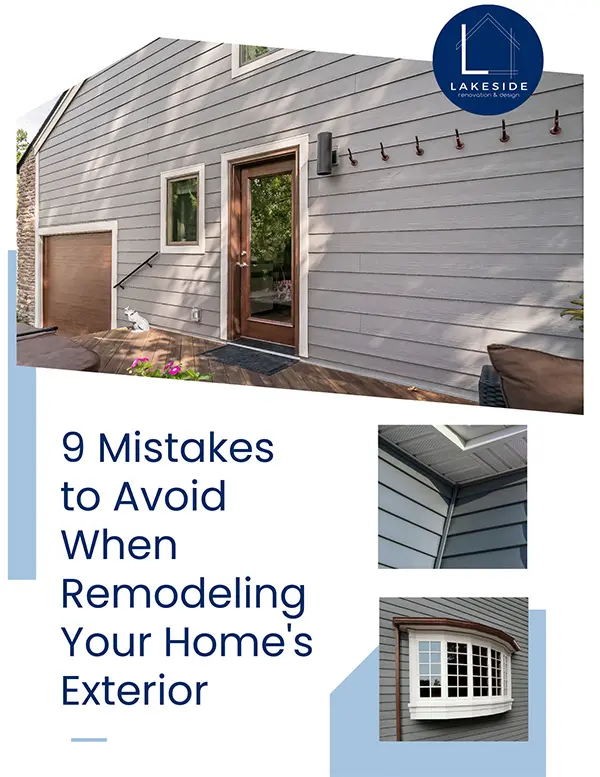 9 Mistakes to Avoid When Remodeling Your Home's Exterior
Free PDF Download
We understand how overwhelming remodeling your home can be. Get our free ebook to learn about 9 things that will help you start your project the right way.