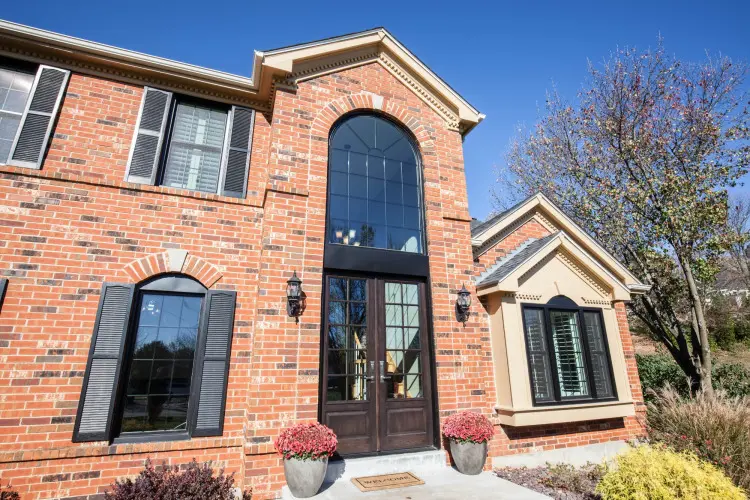 When it comes to replacement windows, nothing beats the Infinity® line from Marvin® windows. This high-end product is comprised of fiberglass that is built to mimic the look of natural wood. It is energy-efficient, beautiful, extremely durable, and low maintenance—everything a homeowner could hope for in a window.
Marvin is able to achieve all of these unmatched features because of its incredibly high manufacturing standards. But with this caliber of excellence comes a level of exclusivity.
By this, we mean that Infinity windows are not readily available with every window replacement contractor. Marvin only allows specific companies the ability to install their windows, and we want to explain why this matters and how it benefits you as a homeowner.
The Infinity by Marvin Windows Exclusiveness
The biggest thing to understand about Marvin is that reputation matters. The company has worked hard to build not only the highest-quality products but also its reputation in the industry. So it's not looking for just anyone to install its products. It's looking for the best.
Oftentimes, window manufacturers will sell their products directly through retailers to consumers (while also offering their products through contractors). Marvin, on the other hand, has forgone this typical business structure to instead focus on only supplying consumers with impeccable installations.
They hand-select specific contractors to be Infinity from Marvin partners, and only these contractors are approved to provide and install this impeccable product. To even be considered for this job, a company must be:
A family-run business with decades of experience
Driven by your 100% satisfaction (letting that be what drives their reputation and future business)
A company that gives back to its community
Versed in your specific climates needs and local codes
Willing to follow Marvin's motto to: Do the right thing.
In essence, an Infinity from Marvin partner must have an outstanding reputation in its community with impeccable client reviews.
Because the company hand-selects the local contractors who can install its windows, you can trust your installation to be the best. Marvin backs its professionally-installed Infinity windows with a Limited Lifetime Warranty, which ensures the frames are free from manufacturing defects.
Our team at Lakeside Renovation & Design was invited to do installations for the exclusive Infinity windows line. And we are proud to be the only certified contractor to install Infinity windows in the St Louis area.
Working with an Infinity from Marvin Authorized Window Contractor
The process of working with an Infinity from Marvin partner is designed to be hassle-free. Your local expert will provide you with a consultation, whether virtual or in-person, to get a feel for your home and discuss design.
Upon placing your order, a measure technician will certify all of the measurements and needs for your custom windows. And Marvin will then build your windows to the exact specifications of your order.
On installation day, you won't have to worry about a thing. Your contractor will remove your old windows, properly prepare each window area, and seamlessly install your expertly-fitted Infinity windows.
From then on, you get to enjoy your home's impeccable, beautiful Infinity windows. Marvin also prides itself on providing the best customer service in case you need to contact the company for any reason throughout your windows' lifespan.
Get the Best Replacement Windows for Your Investment
When you make the decision to invest in replacement windows, you deserve to gain everything you desire from a product. Infinity windows are:
Low maintenance
Durable with ample glass pane and less frame
And so much more.
See for yourself why this incredible replacement window deserves the exclusive installation process it has. Learn more about Infinity from Marvin windows.