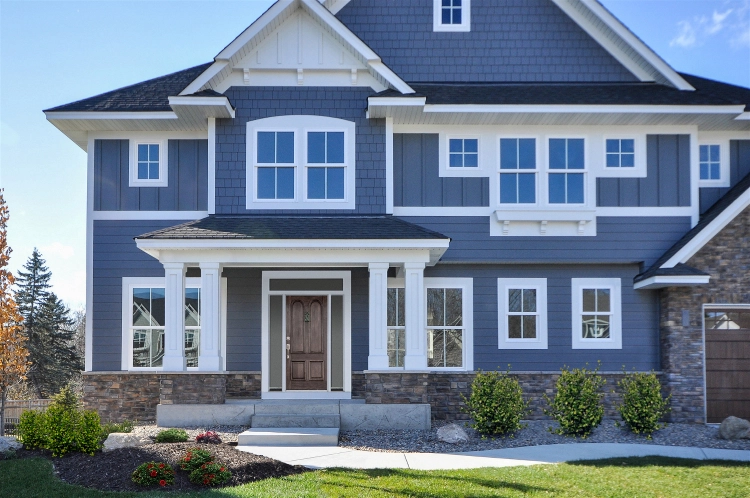 New siding is perhaps the best way to update your exterior for both its protection and beauty. No form of siding is better at these tasks than James Hardie fiber cement. With its strength and innovation, James Hardie lasts for years, retaining its beauty along the way. To add to its appeal, the product comes in a wide range of styles.
The best way to create a cohesive style is by starting with a solid foundation. Here are the three main James Hardie siding styles that can help you achieve a beautiful exterior.
1. HardiePlank Lap Siding
The horizontal panels that create lap siding are a common and traditional style for many homes in the U.S. As the name implies, lap siding panels overlap one another to create a layered effect on the siding.
This can be done in various ways, creating a range of lap siding styles. James Hardie offers six lap siding options. Some are available in the patented ColorPlus Technology while the other styles come pre-primed and ready for paint. While both are great options, boards with ColorPlus Technology provide additional benefits. Take some time to learn more about the benefits ColorPlus technology can bring to your home.
Options
The ColorPlus ready boards come in Select Cedarmill and Smooth styles. Select Cedarmill mimics the look of wood planks with natural-looking wood grains designed into the surface. The Smooth planks have no grains or designs to provide a clean finish to the siding.
The range of options is expanded in the exclusively primed for paint boards. You can choose from a beaded plank with the Beaded Cedarmill or the Beaded Smooth or a Colonial plank that mimics Dutch Lap siding with the Colonial Roughsawn and Colonial Smooth.
2. Vertical Siding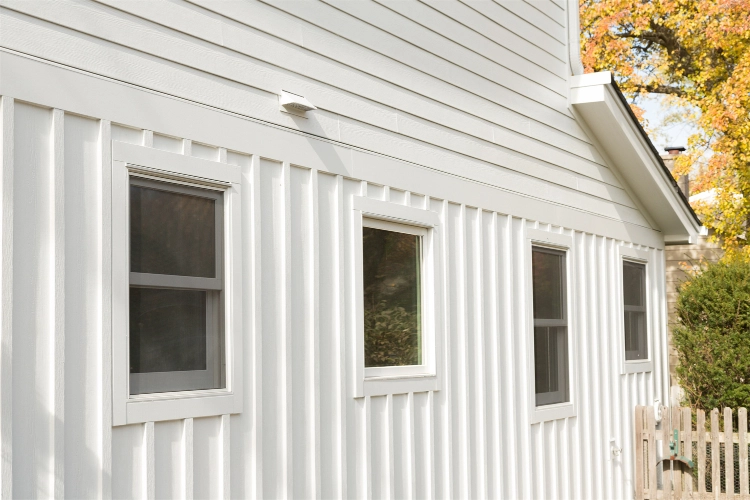 By taking your siding vertical, you can add the appearance of height and interest to your home's exterior. Vertical panels are a more modern trend and can be used exclusively or in tandem with other forms of siding. When used on their own, they make your home look sleek and modern, or they can take a more traditional route when completed with a board and batten design.
Options
Once again, James Hardie offers Select Cedarmill and Smooth vertical plank options in the ColorPlus boards to provide your desired style. Additionally, you can choose from Stucco panels that mimic traditional stucco siding, and the Sierra 8 style which is similar to the Cedarmill panels due to its wood-like imitation but with additional indentations between the various planks to provide more visual impact.
3. Shingles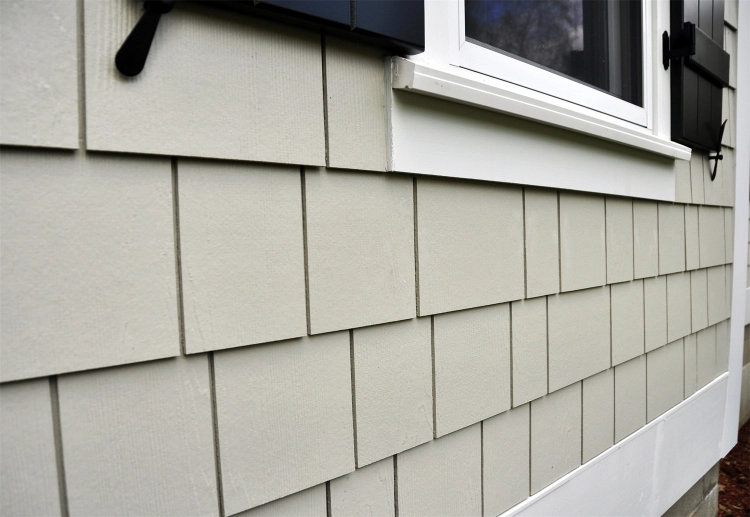 Shingles are a common cottage style siding, but they can be used in a vast range of ways to provide visual interest on a home. They are often used as accent siding near the roofline of a home, but they can also be the foundational siding used on more coastal Cape Cod style homes.
Options
James Hardie offers many different shingle options to give you the exact look you desire. The Straight Edge Panel is used for faster installation while providing a streamlined look. The Staggered Edge Panel provides the option of a laidback appearance where edges don't match up. The shingles also come as Individual Shingles to allow for customization if desired. Or you can opt for a much more traditional style with the Half-Round shingles, a scalloped edge shingle providing a softer look.
Experiment and Combine the Different Styles
You don't have to feel limited to only one siding style option for your home. You can incorporate vertical planks with traditional lap siding to break up sections of your home and add dimension. Or add shingles to the upper portion of your siding layered on top of lap siding.
Adding other forms of siding like stone or brick with these popular James Hardie styles is another popular option among homeowners. By building your exterior's look around these three main James Hardie styles, you'll be building a beautiful home that is structurally sound and high-performing.
Check out our exterior siding gallery for ideas on how to mix and match James Hardie siding styles and other forms of siding.
Get the Perfect Siding Replacement with James Hardie Siding
It's important to have a siding installation contractor on your side who has a keen eye for design and is James Hardie certified. To keep the integrity of the warranty of this outstanding product, it must be installed correctly.

Our Lakeside Renovation & Design team can help you plan and visualize the perfect exterior elevation for your home while providing a smooth installation process. We are a James Hardie Elite Preferred Contractor, so you can feel secure knowing your home won't just look beautiful, it will also be thoroughly protected.
Get a free consultation from our team to begin dreaming up your perfect James Hardie siding exterior.