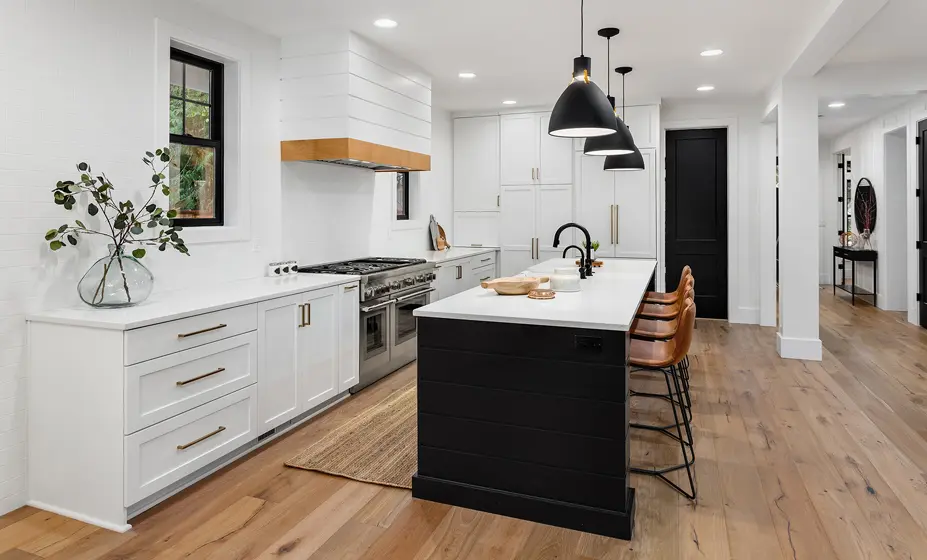 If you looked around your current home, would you like what you see? This includes your bathroom, your kitchen, your basement, or everything in between.
If you're hesitant to answer, then you probably aren't truly in love with the interior of your Wentzville home, just like other homeowners across the nation. But don't pack your bags up just yet!
When you work with Lakeside Renovation and Design, we can give you a home interior makeover that will make you — and anyone else who walks into your home — fall in love.
Our Services
All of the interior remodeling services of Lakeside Renovation and Design have you— and only you— in mind. Each of our renovation plans are completely personalized; there will be nothing done without your approval.
Our full list of services includes:
You'll have access to your own interior design team to help you with all of your questions or concerns. There's no need to be overwhelmed when you're working with our team — our process is one of the most stress-free remodeling services in Wentzville.
Benefits of an Interior Remodel
When you're frustrated with the look of your home's interior, it can make you feel like it's time to move on. However, at Lakeside Renovation and Design, we believe if there are good bones, anything is possible.
Whether you need a kitchen remodel, a bathroom remodel, a basement remodel, or a new home addition, we can make that happen for you. The benefits of working with us include:
A stress-free process
Fast project completions
A personalized remodeling plan
Saving money
Feeling confident where you are already comfortable
We'll make sure we stick to your budget and deliver an exceptional project, guaranteed.
"Without question, the best home renovation experience we have had."
— Charles C.


Wentzville's Choice Interior Remodeler
As a local business in the Wentzville community, Lakeside Renovation and Design is excited and prepared to provide you with an exceptional interior remodel. From a kitchen remodel to a new home addition, you deserve an interior that has everything you want and need.
To start your remodeling process, reach out to us today.