Whether your windows are on their last legs or you really want a patio for hosting lavish parties, Lakeside Renovation & Design offers many different exterior remodeling services to the Creve Coeur, MO community to bring your home to the next level of elegance, style, and comfort.
Durable Siding for Your Creve Coeur Home

Siding protects your home from the elements, extreme temperatures, deterioration, and pests. Our experts can help you choose the siding that not only looks good on your home but fits your budget, too. We install James Hardie fiber cement siding, vinyl siding, and stone veneer.
New Windows for a Modern Look


Are your windows drafty, dirty, and flimsy? We can offer you triple-pane thermal performance windows that keep heat in and noise/intruders out. We install windows from makers like Infinity from Marvin to deliver you only the best in window performance. These fiberglass windows come in a variety of colors and styles.
Doors That Make a Statement
Energy-efficient doors will not only reduce your utility bill, but they'll also give your home a makeover in one stroke. A new door will better keep intruders out and keep your family safe.
Lakeside Renovation & Design offers expert installation of all of your exterior doors for your home.


"They were very professional and attentive to our concerns. The work was excellent and they immediately took care of any concerns we had. We would highly recommend this company and would absolutely hire them again."
-Jay W.
Outdoor Spaces That Complete Your Home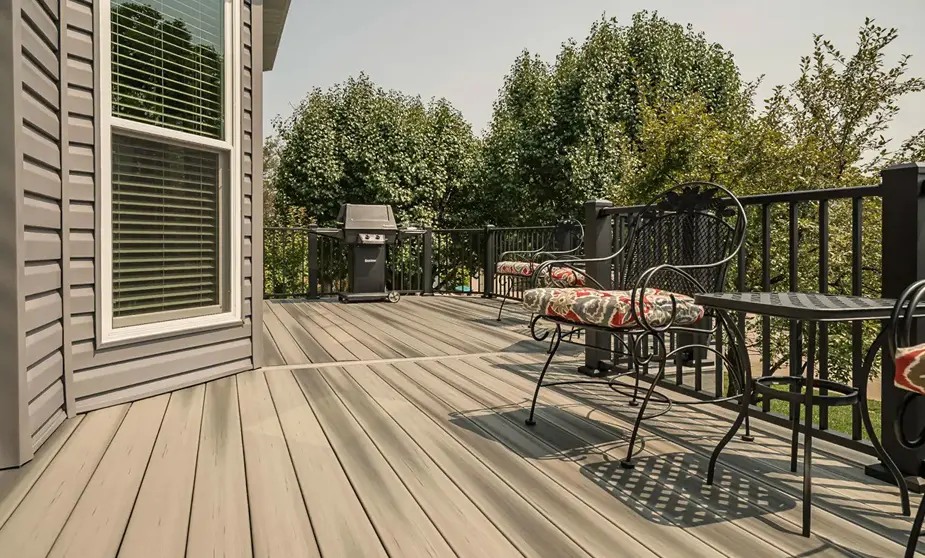 When you turn part of your property into an outdoor living area, the possibilities are endless. At Lakeside Renovation & Design, we offer a variety of outdoor living spaces:
3 and 4 season rooms
Screened rooms
Decks
Patios
Porches
Contact Lakeside Renovation & Design for Your Creve Coeur Home's Exterior Remodeling Needs
We are your preferred choice in Creve Coeur, MO when it comes to home remodeling services. This storied town has so much to offer both visitors and residents – and for those residents who love living here, it makes sense that they want the homes they spend so much time in to be sturdy, stylish, and fit for hosting friends and neighbors.
For a home exterior remodeling contractor you can trust, call Lakeside Renovation & Design. Contact us today for a free consultation.