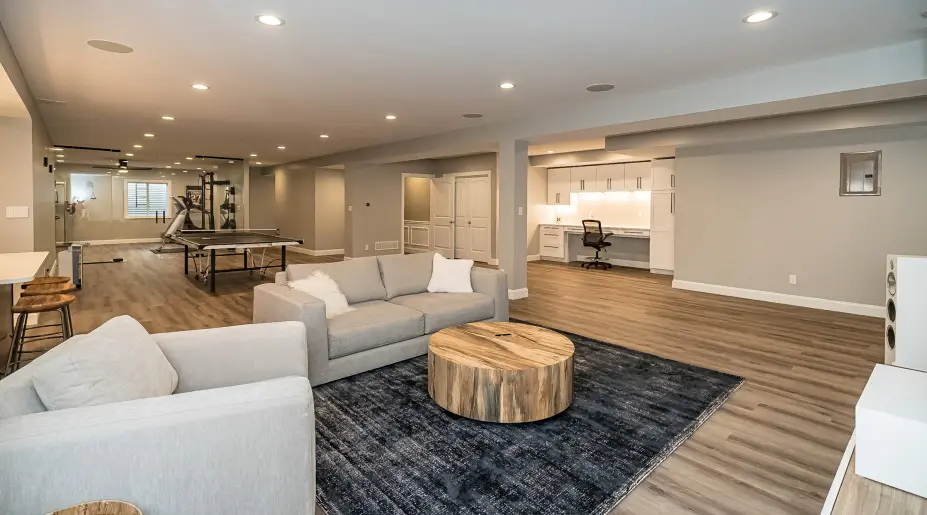 Everything you Want to Know About Basement Renovations
"This house would be perfect if only it had more space."
Is this something you frequently say to yourself?
You might desire a place for your kids to hang out with their friends or wish for a convenient private bed and bathroom suite to accommodate out-of-town guests. Are you contemplating building an addition or even considering purchasing a new home to increase your square footage? There might be a much easier and more cost-effective solution that will allow you to accomplish your goal – renovating your unfinished basement.
Unfinished basements often turn into glorified storage rooms, serving as repositories for out-of-season holiday decorations, outgrown clothing, and unused furnishings. Such a room has no real added value for your family's lifestyle. But when renovated, a basement can be an extremely versatile space with uses limited only by your creativity. Picture a new recreation room for your kids, a distraction-free home office, a guest suite, a home gym, or even a yoga retreat.
There are many good reasons to remodel your basement. In addition to providing entirely new living space, finished basements add value to your home. Read on for an overview of everything you need to know about reimagining your unfinished basement. Once you've decided to create more usable space for your family, a knowledgeable contractor can help you craft your plan and get started.
---
Guide Chapters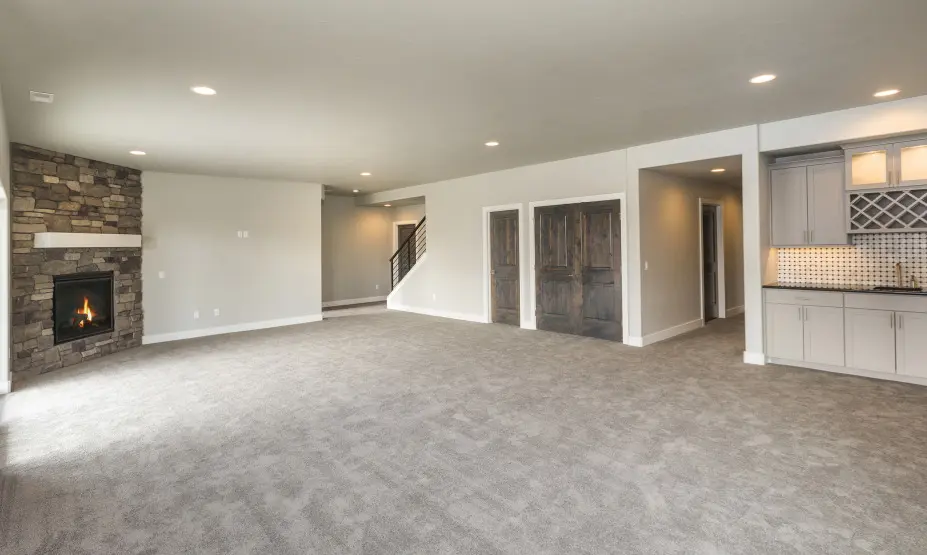 What are the Benefits of a Basement Remodel?
Your unfinished basement is likely a space you don't often contemplate. Perhaps you only venture down the stairs on the rare occasions when you're searching for a college artifact or an old family photo. So why not transform it into a living space? Are you beginning to contemplate all of the things you could do with a remodeled basement? Here are some benefits:
Additional living space for you and your family
Increased home value and enhanced resale price
Potential supplemental income as a rental space
Newly-organized storage
The freedom to exercise your creativity with a style or concept you wouldn't include in your main living space
Once you've decided to proceed, seek a knowledgeable contractor who can help you craft a thorough plan based on your vision and ensure a seamless process.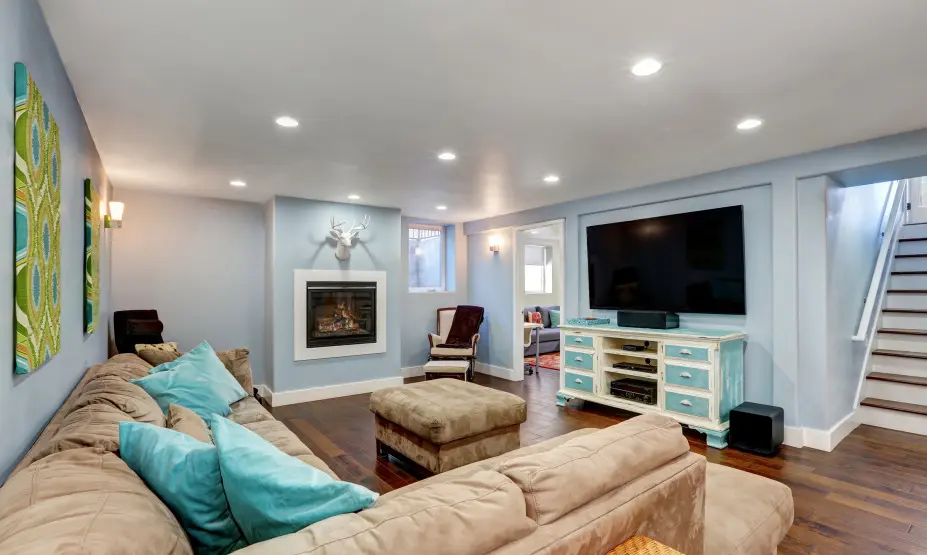 Can Your Basement be Transformed into a Living Space?
Before proceeding, you'll need to determine whether a basement remodel is viable in your home. A skilled contractor can evaluate your space and give you honest, informed advice about how to proceed. Because basements are located below ground level, they can have unique structural concerns that are best addressed by an expert.
Here are some things to consider when deciding whether your basement can be transformed into a habitable room:
Have you had major moisture issues such as pooled water or flooding? If you have, you're likely to encounter mold and rot, rendering your basement a poor candidate for a remodel.
Is your foundation sound? Cracks or other signs of settlement or bowing indicate your basement's structure is not stable enough for a remodel.
If you wish to use your basement as a bedroom, you'll need an egress window to serve as an exit or an entry for first responders in the event of an emergency.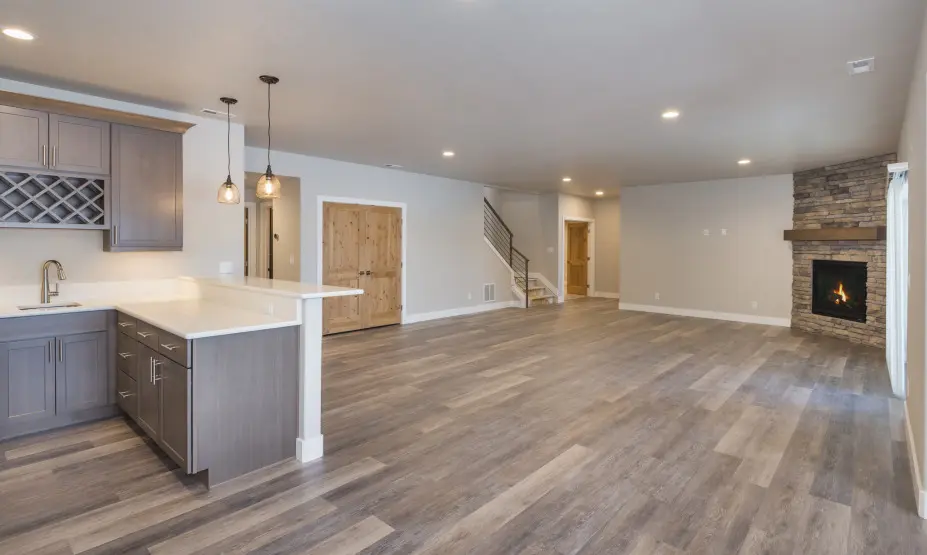 Basement Renovation Ideas
One of the fantastic aspects of a basement remodel is the endless possibilities it can provide to enhance your family's day-to-day life, transforming an area from dormant to functional.
Here are some ideas to inspire you and spark your imagination:
 Install a projector to create a home theater. Because a basement is tucked away, the noise won't bother family members who are in the main living area.
Create an open concept layout for entertainment or family gatherings.
Add soft floors and remove sharp corners to create an ideal playroom where your children can romp safely. The extra space might even allow a small slide, a climbing wall, or a swing.
Convert it to a studio apartment with a kitchenette so you can rent the space and supplement your income.
Create a craft room with plenty of space to store all of your supplies.
Build a mother-in-law suite so everyone has enough space and privacy when your mother-in-law (or any other relative or friend) visits from out of town.
If you work from home, your basement can provide a quiet office space so you are not distracted by other activities taking place in the main living area.
Create a relaxing retreat with a yoga room or sauna.
Build a wet bar for a new entertainment spot for guests.
Show off your vino collection with a wine cellar.
Make a home workout room so you can still exercise when the weather is prohibitive or you can't make it to the gym.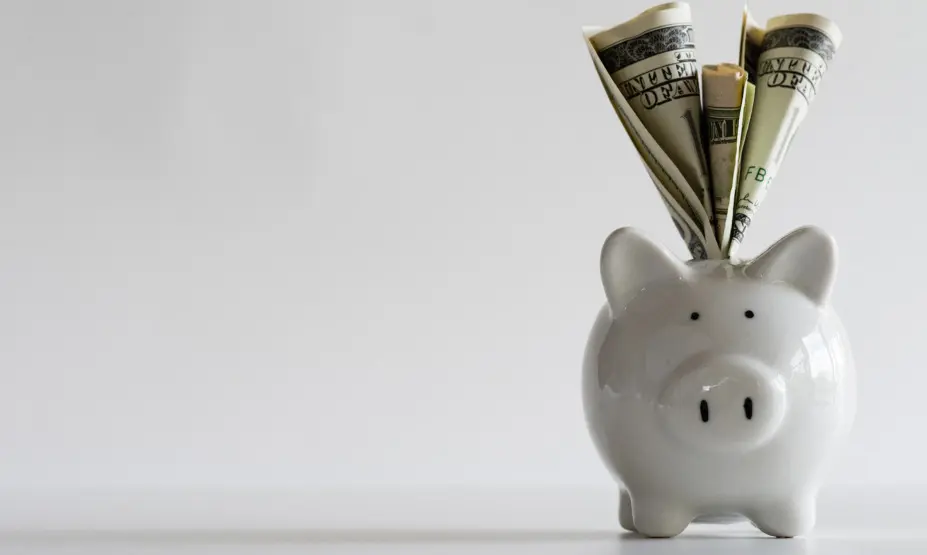 How Much Does a Basement Remodel Cost?
In addition to providing supplemental living space, a basement remodel can add value to your home. Basement remodels can garner as much as a 70 percent return on your investment per square foot. If you're looking to save money, don't skimp when it comes to choosing your contractor. The cheapest choice is rarely the superior option. There are some smarter ways to save money, such as painting the walls yourself or choosing less expensive furnishings.
A diligent contractor can help find cost savings and determine what type of renovation is viable for your budget. Here are some aspects that will factor into the cost:
Will you need plumbing for a new bathroom?
Are you planning to remake it as a bedroom? If so, you'll need to include an egress window and a closet.
Does your project require soundproofing?
How large is your basement?
What are the local building code requirements?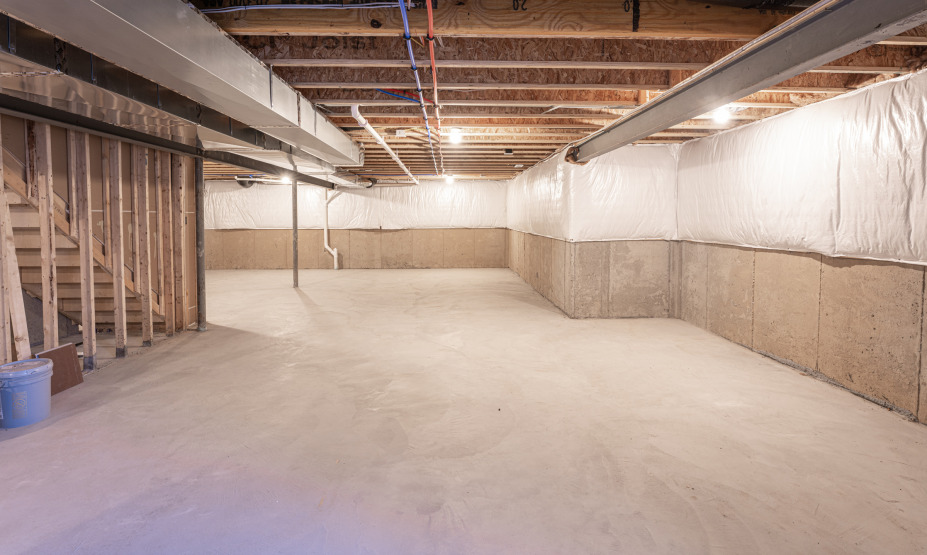 Top Questions to Ask Your Basement Contractor
Before you start shopping for a contractor, do your homework. This part of your basement remodel process is crucial. An incompetent contractor can result in unsatisfactory results or even worse, a dangerous or costly situation. Ask your friends about the companies they've worked with in the past. Were they satisfied with the results? Was the crew reliable and punctual? Did the company deliver on its promises? Did they listen to your ideas?
After you've begun investigating potential contractors, you can begin the "interview" process. This should entail meeting with several contractors and requesting multiple estimates. Before the meeting, jot down some notes.
Here are some questions you should ask a contractor before making a final choice:
When can you start? It might seem like a stroke of luck if a prospective contractor says they can start your project right away, but this is likely a sign that they don't have a good reputation and therefore don't have enough work.
Are you and any subcontractors you work with licensed, permitted, and insured?
How large is your crew?
How often do you communicate with clients?
Has a member of your crew ever had an on-the-job injury?
Do you have a cleanup process and how will you dispose of waste?
How long will the remodel take and will there be times during the process when no work is taking place?
Can you show me a sample contract?
Do you provide a warranty on your work?
If you're satisfied with the answers, you can commence the next steps!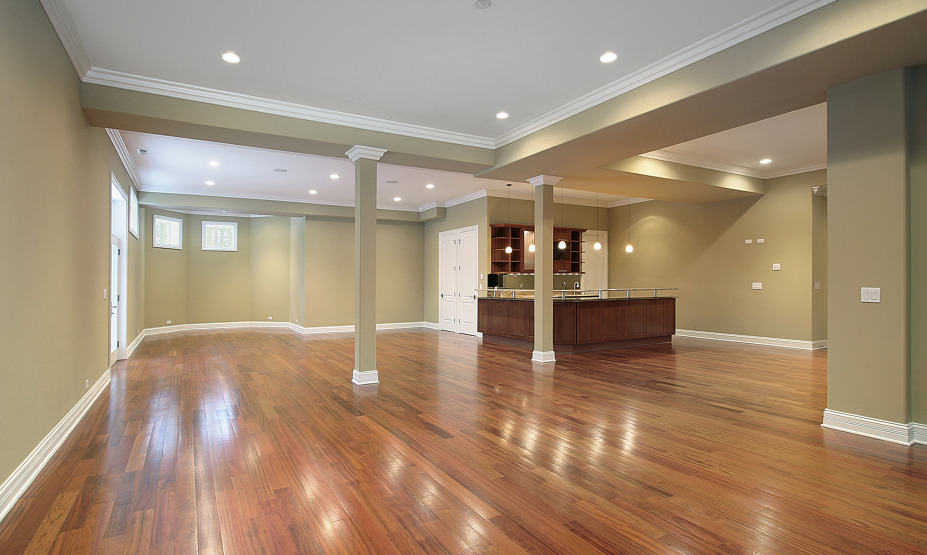 How to prepare for your renovation
Lastly, before embarking on a basement redo, you'll need to prepare your space. In addition, your contractor should communicate any specific requests they have.
Here are some things every homeowner should do before a basement renovation:
Identify where you want to place electrical outlets and light fixtures.
Employ an expert to inspect your home's foundation. If there are any issues, ask your contractor to address them before the construction is underway.
Clean up! Preparing for a basement remodel can encourage you to declutter. Make three piles: keep, donate, and throw away. You'll need to find another storage spot for the belongings that you plan to keep.
Address minor moisture issues.
DIY Vs Hiring a Contractor
As you look into the basement renovation process, you might be tempted to do some of the work yourself. While cosmetic improvements such as painting and hanging drapes are appropriate for DIY, you should most definitely think twice before undertaking any wall modifications, or electrical or plumbing projects yourself. Mistakes can be dangerous as well as costly. Botched plumbing could result in flooding that destroys your home. A wiring error could result in electrocution.
Here are some reasons why a professional contractor is usually the best choice:
Professional contractors have crews that can complete the job more quickly, they know where to find the correct materials, and they have the proper tools.
Skilled contractors know how to address problems as they arise.
An established company should already have the appropriate licenses, insurance, and permits.
Why Choose Lakeside Renovation & Design for your Basement Remodel?
Since 1997, we've helped thousands of St. Louis area residents realize their dream home projects, including basement remodels. We are committed to ensuring your experience with Lakeside Renovation and design is a positive one. Our process is simple. We listen closely to your needs and desires. Together, our Design Team creates a plan that realizes your vision. You know exactly what to expect and how much it's going to cost.
Lakeside has a crew of more than 75 professionals, all of whom are dedicated to creating your dream space in a reasonable amount of time. Throughout the project, you can expect timely, responsive communication. And at the end, our Lakeside Lifetime Workmanship Warranty will give you peace of mind that our craftsmanship will last. Best of all, you can expect a beautiful, functional space that your entire family will love. Contact us today for a free consultation.
---