Adding a deck is a great way to enhance your backyard and add value to your home at the same time. A deck is among the best home improvement projects in terms of enjoyment and return on investment. Nationally, the average return on investment is around 85%, and can be higher where the deck can be used year-round.
Deck Location and Size
Ideally, you should locate your deck where it can be accessed from a common area of your home, such as a family room or kitchen. Plan the largest deck you can build, given your budget and yard size. Also consider whether the deck should be at ground level or elevated, as this factors into the cost.
Deck Materials
When selecting materials for your deck, remember that attractiveness, durability, and ease of maintenance all come into play. Compare the costs and benefits of redwood, teak, pressure-treated lumber, and other materials. Modern engineered wood products and vinyl decking products offer many advantages in terms of low maintenance and durability, but can be more expensive. Traditional wood decks are lower cost and offer a natural look, but require regular maintenance such as painting, staining and waterproofing.
Deck Design
When considering deck design, think about the size of the deck and its shape. Also consider how you plan to use your new deck. Those considerations will play a big role in how you instruct your contractor to build the deck itself.
Even if you don't have a lot of space, you can still look forward to getting the most out of a deck. With small sized decks, your best bet is to plan for a simple, elegant design. Take the time while the deck is being built to look for small, but functional seating options. Café or bistro style table and chairs are often great for this size space.
If space is no problem you have more options. With a large deck you have the luxury of creating different sections or centers of your deck. Talk to your builder about having distinct sections for special activities. For example, many people like to include a spot for their grill. You can also make sure to have other centers added for sunbathing or quiet reading.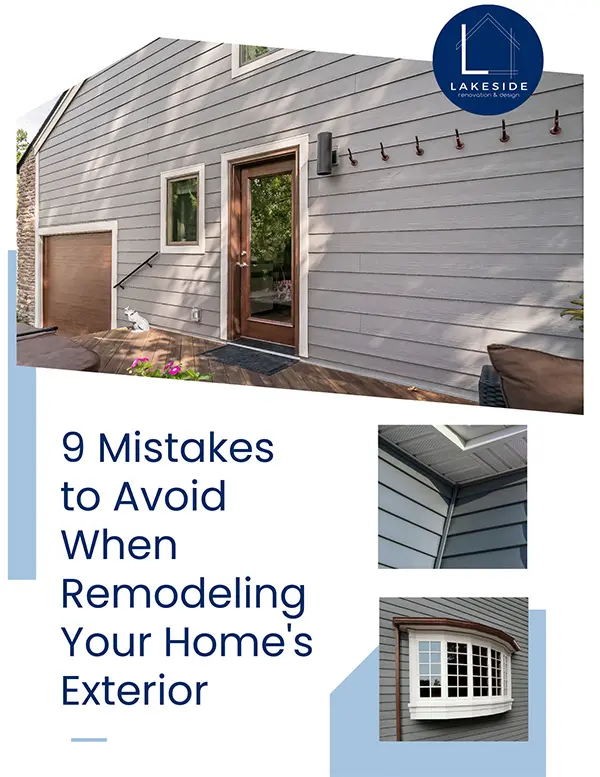 9 Mistakes to Avoid When Remodeling Your Home's Exterior
Free PDF Download
We understand how overwhelming remodeling your home can be. Get our free ebook to learn about 9 things that will help you start your project the right way.