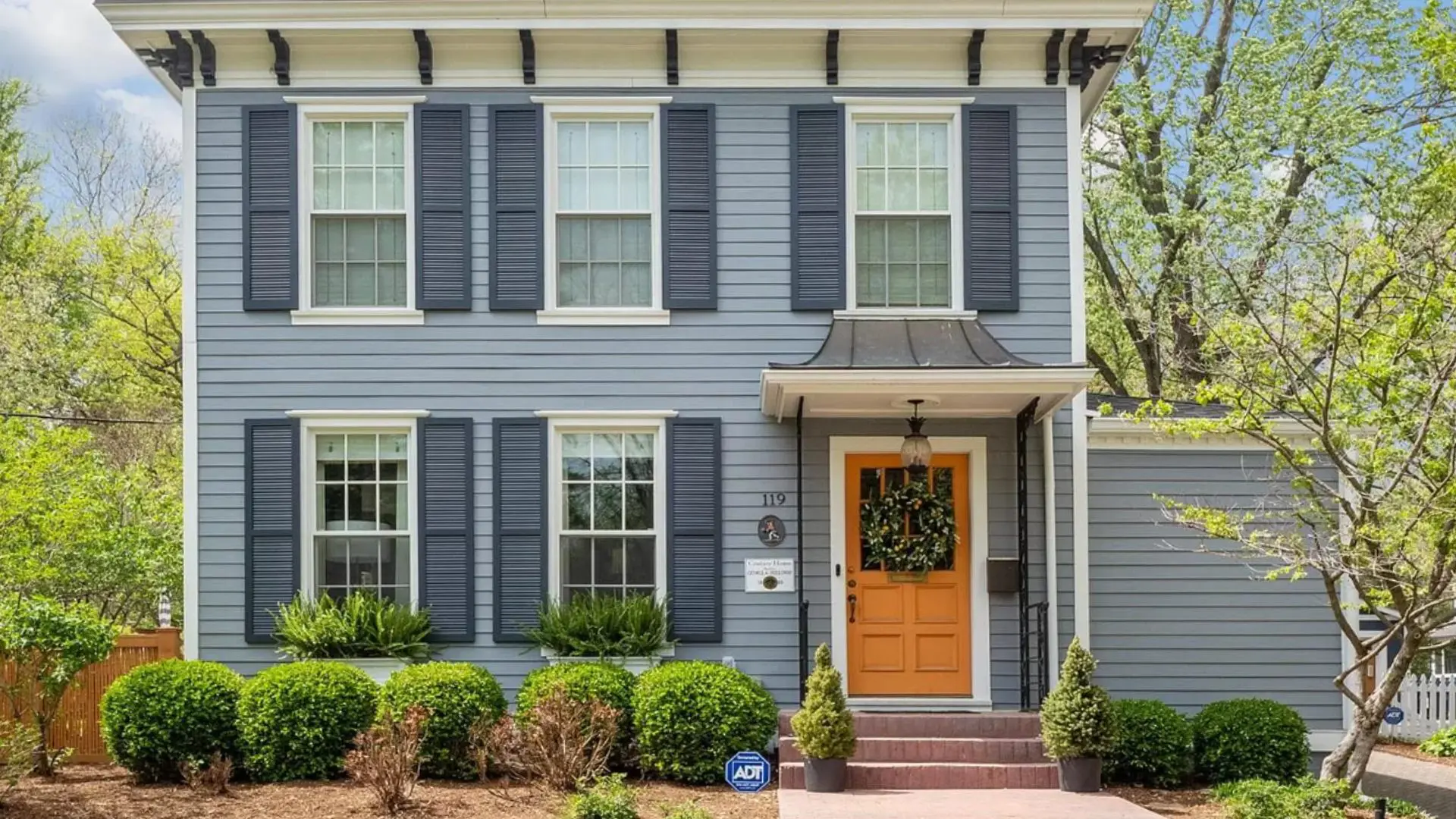 The character and charm within historic houses are simply unmatched. But as time goes on, you might notice that the exterior starts showing its age. And you are probably thinking, "How can I keep that charm intact while making sure my home stays in great condition?" So let's chat about how to maintain that vintage feel with a James Hardie siding replacement while making sure your home stays in fantastic shape.
The James Hardie Difference
When it comes to historic homes, you want to ensure they stand the test of time, right? You want them to remain beautiful and true to their roots—but at the same time, they need to have the ability to withstand the elements. This is where the James Hardie advantage steps in.
Why Fiber Cement Siding?
The secret sauce in James Hardie siding is their fiber cement. Picture it like the superhero of siding materials. Unlike traditional wood siding that can warp, rot, or fall prey to termites, the fiber cement is crafted with a specific blend of cement, wood pulp, sand, and other additives. This creates a material that is as tough as nails and practically immune to typical siding problems. James Hardie siding stands strong, ensuring your home stays in tip-top shape.
Durability That Stands the Test of Time
If your historic home could talk, it would tell you that it has weathered its fair share of storms. The good news is that James Hardie fiber cement is more durable than the traditional wood siding option, and guess what? It requires way less upkeep! No more worrying about wood rot, termites, or fire hazards. It can take on everything from UV rays to heavy rains, wind, and extreme temperatures without breaking a sweat. It's your home's invisible shield against the elements, so you can focus on enjoying the charming qualities of your space.
Low Maintenance
You know how wood siding can look fantastic but needs constant love and care to stay that way? Well, James Hardie siding captures that look without the high-maintenance routine. So you get that classic appearance, and you can spend more time enjoying your home instead of constantly fussing over it. It's the durable low-maintenance superhero your house deserves, and it'll keep your home looking stunning for years to come.
Why Is James Hardie the Go-To Siding Brand for Historic Homes?
Let's not forget every historic home has its own distinct personality and flair. Whether the style of your home is Colonial, Craftsman, or anything in between, there's a James Hardie siding ready to complement its character. One of the standout features of fiber cement siding is its ability to effortlessly mimic the traditional siding materials. Pretty incredible, right? Additionally, there are plenty of styles and color varieties to select from while also maintaining the essence of your home.
Preserving the Story of Your Home
Wouldn't it be nice to have your historic home's character match its original style with the knowledge that it is strongly protected? If you want to preserve the character of your historic home without all the headaches of traditional wood siding, James Hardie siding is an excellent option. Remember, your historic home tells a one-of-a kind story—and with James Hardie siding, you are safeguarding chapters for generations to come.