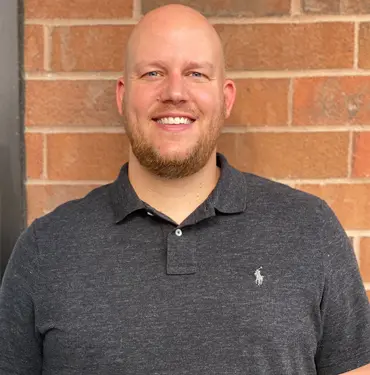 Length at Lakeside:
<less than 1 year
What do you love about working with Lakeside?
I love the Lakeside team. The people I work with already feel like more than co-workers. There is true care and servant leadership within the organization.
Tell me about your Family.
I have been married to my lovely wife, Ally, for almost 8 years, we have an amazing little girl who is a little over 1 year old, and two crazy dogs that we have had almost the entire time we have been married.
In addition to being paid, how else has your career created value in your life?
I value relationships very much. This career allows me to form relationships with clients, and then care for them through the process of improving their home. Whether we are pursuing functionality, aesthetics, or both, I enjoy helping my clients bring their specific dream to life.
What do you like to do in your spare time?
My wife and I invest a lot of our energy in being contributing members and leaders in our church. In addition to that, I enjoy basketball & football (MIZ), and spending time with friends and family.
What is your greatest hope?
My greatest hope is to live and work in a way that honors God.
What do you want to accomplish while working here?
At the end of the day, I want my clients and coworkers to know that I give my all. I feel if I do that, the end results and personal goals I set out for myself will be accomplished.