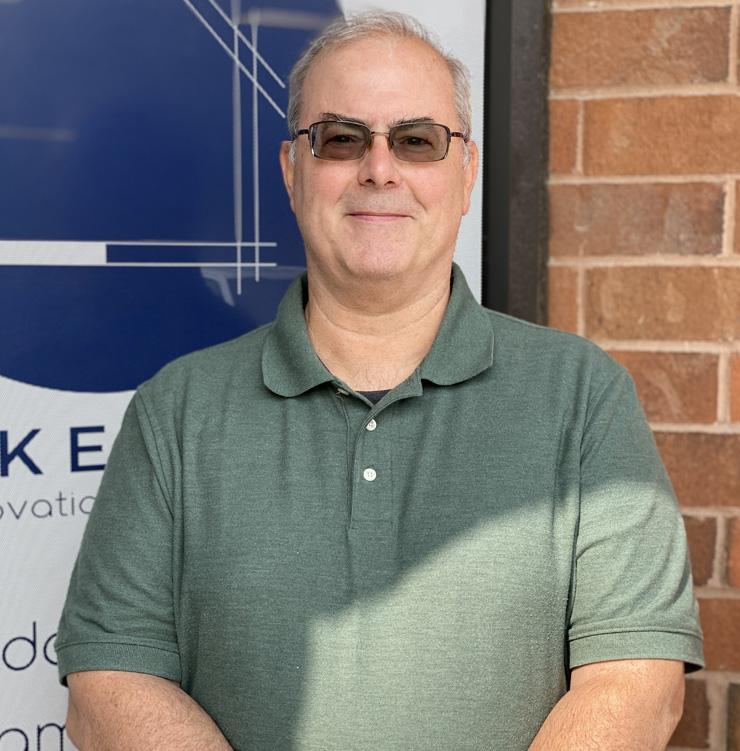 Length at Lakeside:
4 months
What do you love about working with Lakeside?
I love being an architect, helping people to stay where they are and make the home of their dreams.
Tell me about your Family.
My wife Janice and I have been married for 38 years, raising three boys to manhood in the same Kirkwood home. Matt and Mary have an 8 year old boy, a 6 year old girl, and a baby due in January. Carl and Tammy have a boy, 16 month old Liam, and my son Andrew is a certified arborist / tree climber, and we all live and work in St. Louis.
In addition to being paid, how else has your career created value in your life?
Value of continually gaining knowledge of the approval process, building codes and construction methods.
What do you like to do in your spare time?
Working outside, creating a well groomed lawn and garden, BBQing on the patio, exploring historic places and buildings, and chasing the awesome sunset.
What is your greatest hope?
Good health to be able to support my family's lives, and to do the things I like to do in my spare time.
What do you want to accomplish while working here?
Produce drawings which are excellently received by the client, approved by the municipalities, and built by Lakeside.