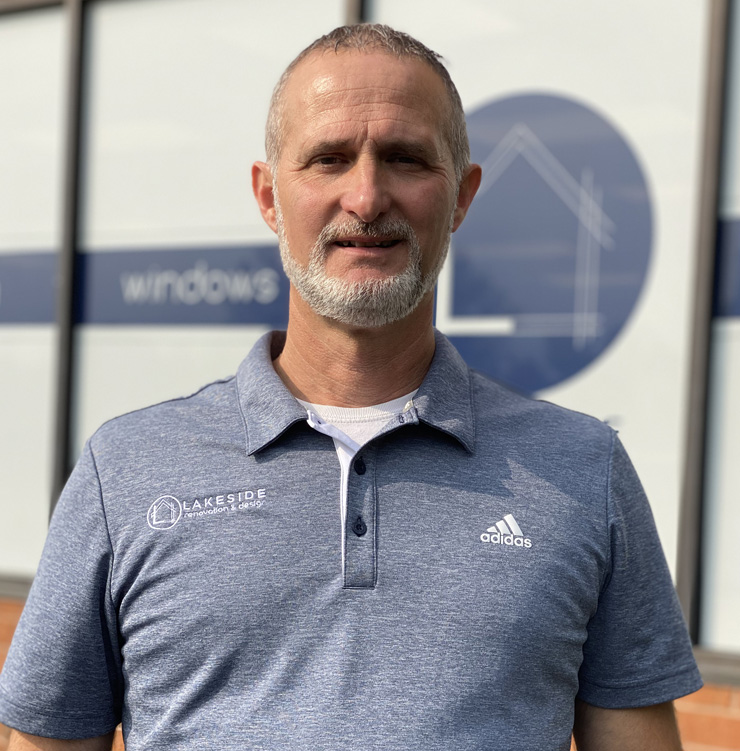 Length at Lakeside:
15 years
What do you love about working with Lakeside?
I really appreciate the opportunity to get to know all the great homeowners I've had the privilege of working with over the years and helping them make their home remodeling dreams a reality. It's been an honor to work on such a great team here at Lakeside for the past 15 years.
Tell me about your Family.
I have been blessed to be married for 25 years to my wonderful wife. We have three awesome children.
In addition to being paid, how else has your career created value in your life?
It's been a tremendous privilege and pleasure to have worked with so many great individuals here at Lakeside over the years. I have learned so much from them as well as all the great customers I've had the opportunity to interact with and do business with.
What do you like to do in your spare time?
Spend time with family. Go on hikes and play sand volleyball.